Protecting Your Property From Unexpected Rains
3/7/2022 (Permalink)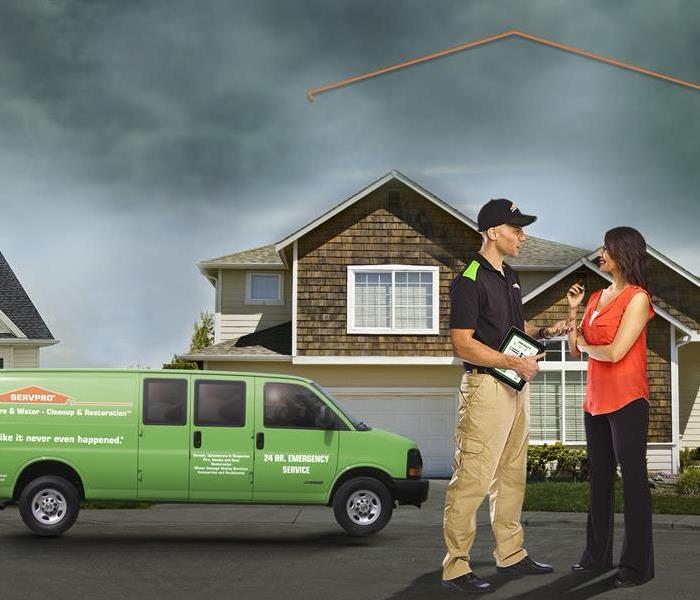 Beach residents can testify to the appeal of a sunny day. This expectation can lead some homeowners to fall short in preparing for unexpected rains.
Southern California residents are no stranger to our state's dreamy sunlit weather. Our South Bay beach cities can testify to the appeal of an idealized sunny day at the pier with family or a relaxing bike ride along the shores. This expectation can lead some homeowners to fall short in creating a readiness plan when heavy rains strike. Continue reading for some tips to make sure you are ready for these surprises so you can better enjoy the pleasant beachy weather with ease.
Routine Gutter Maintenance
Scheduled Gutter Checks: It is suggested to check your gutters AT LEAST twice a year. This will keep debris from piling up and clogging your gutters. This clogging could result in roof damage in the event of rain.
Tree Maintenance: This includes trimming your trees to prevent leaves and debris from clogging your gutter. Additionally, keeping trees away from your gutters can eliminate the need for trimming.
Routine Downspout Maintenance
Strategic Positioning: Keep gutters properly adjusted to allow the water to slope towards the downspout for draining.
Proper Funneling: This also falls under strategic positioning. Make sure that the funnel sends the water away from your building to prevent water damage to the foundation of your property or from entering a garage/basement.
Routine Roof & AC Checks
Consider sealing your roof desk to prevent rain intrusion.
Check your air conditioning's drain pipe to ensure proper drainage.
SERVPRO Redondo Beach/Manhattan Beach is a local home and commercial restoration company that values the community's property needs. You are able to rest assured knowing we are prepared to answer all water damage events, even in the most unexpected situations! Call today at 310-939-9293.